Welcome to Group Therapy Central!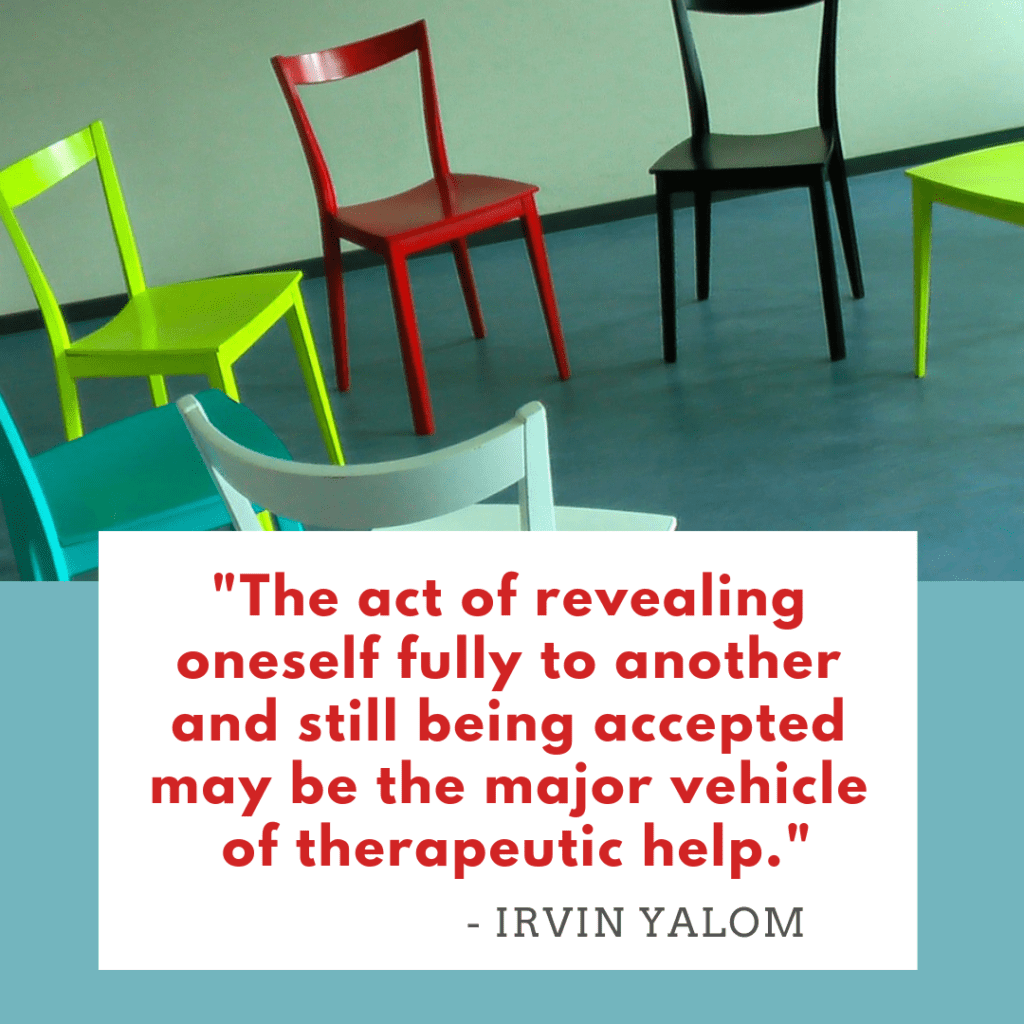 What We Do
We provide high quality ONLINE group therapy training for mental health clinicians. Additionally, we offer ONLINE group therapy services to people located in the state of Minnesota. Currently, we have group openings in our Monday evening Relationship-focused Process Group for Minnesota College Students.
Please check out our VIDEOS and read our ARTICLES to learn more about group therapy.
Upcoming training events for therapists:
This is our fourth experiential conference focused on small group dynamics. The most common feedback we've received on our evaluation forms is "more"… with people expressing a desire for more of these conferences and more time with their experiential small groups. The theme for this Spring's conference is Creating Corrective Experiences for Ourselves and for Our Clients.
To read full details about this online conference please click here: Minnesota Group Therapy Spring 2021 Conference (May 20-21, 2021)
Current Groups with Openings:
(1) Online Process-oriented Training Groups

for Therapists.
Group #1: Tuesday evenings twice monthly 7:30-9:00pm (Central Time). Facilitator: Nate Page, PhD, LP, CGP (3 open slots)
Group #2: Thursday evenings twice monthly 7:30-9:00pm (Central Time). Facilitator: Nate Page, PhD, LP, CGP (2 open slots)
The Tuesday evening (7:30-9:00pm CT) Online Process-oriented Training Group for Therapists currently has two open spots! It is a wonderful group of clinicians from all over North America, and each member is engaging in authentic here-and-now processing work. Our primary focus is practicing ACTIVATING and ILLUMINATING the here-and-now realities of our interpersonal relationships. The group is ongoing in nature and members anticipate investing 6-24 months (or possibly longer) in this group. It is online, yet we plan to meet face-to-face once a year.
I have also started conducting Pre-Group Meetings with folks that are interested in joining a new training group for therapists. The date/time are yet to be set in stone, but it is looking like Thursday evenings from 7:30-9:00pm (CT) will be the best fit for the interested group members. I am gathering schedule availability of potential group members during the Pre-Group Meetings.
The Pre-Group Meeting is a 20-30 minute video conference where we discuss your goals and hopes for the group, review norms and expectations, answer any questions you have about the group, and help us determine if this group is a good fit. Please contact Nate to schedule a Pre-Group Meeting.
You can learn more about the online training group here.
(2) Online Interpersonal Process Group for Minnesota College Students.
Monday evenings 7:30-9:00pm. Facilitator: Nate Page, PhD, LP, CGP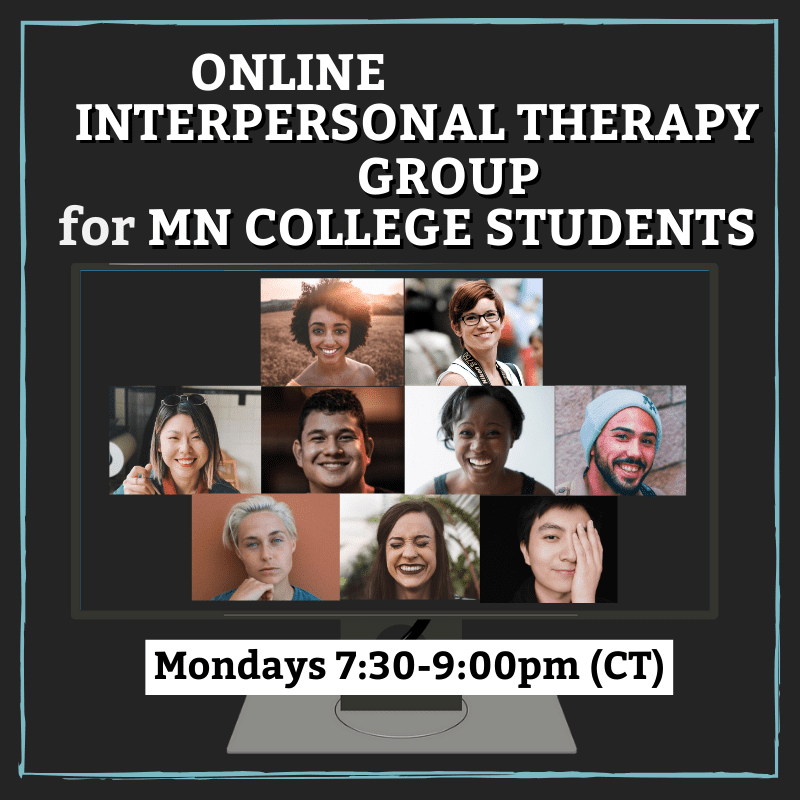 This group is ideal for students with psychological suffering due to a lack of authentic connection with others (e.g. social anxiety, shame, low self worth, withdrawal/isolation, perfectionism, difficulty with emotional vulnerability). The group will be ongoing in nature and we is able to meet over school breaks.
The group size is 6-8 members. We will start once we have 6 members.
You will need access to a computer (laptop or desktop) or a tablet, reliable internet access, and a private space. Please schedule a FREE 15 minute consultation with Nate to explore your fit for this group.
(3) Healing from Sexual Addictions Group
Thursdays 5:45-7:15pm (Central Time) Facilitator: Nate Page, PhD, LP, CGP
Twelve total sessions
This group is for those wanting to decrease unwanted sexual behaviors (e.g. pornography use, masturbation, affairs, unsafe sexual activities).
Often, these groups are comprised entirely of men. On occasion, I have run these groups with one or two female identified members. It has always been very valuable when a woman has joined the group. This group is open to all gender identities and sexual orientations.
The group is designed for individuals that are struggling to bring their sexual behaviors into harmony with their value system. A central focus of each session is to:
Reduce shame
Help members come to an understanding of why they have not yet been able to change unwanted sexual behaviors
Practice forming strong, supportive, and caring relationships among group members in ways that foster healing and healthy emotional intimacy
Help members connect more fully with their agency and motivation to behave in ways conducive to their value system.
The format is primarily interpersonal process but does include some psychoeducational components. It is patterned after the groups developed by psychologists at Brigham Young University Counseling and Psychological Services over the past 15 years. The treatment approach is primarily based on assumptions and interventions from Acceptance and Commitment Therapy.
Members will need to commit to all 12 sessions. The group is limited to 10 members. Ages 18 and older.
Potential group members will need to complete a 60-80 minute individual intake session with Nate to help determine if the group is a good fit.
Cost – $480/month ($120 per 90-minute session)
You can receive a discount of $240 if you pay for all twelve sessions in advance ($1,200 total).
Please schedule a free 15-minute consultation with Nate if you are interested in learning more about this group and seeing if you are a good fit.
Contact Us
If you would like help connecting with one of our therapy groups, or have any questions for us, please complete this form. We will get back to your shortly!