Online Process-oriented Training Groups for Therapists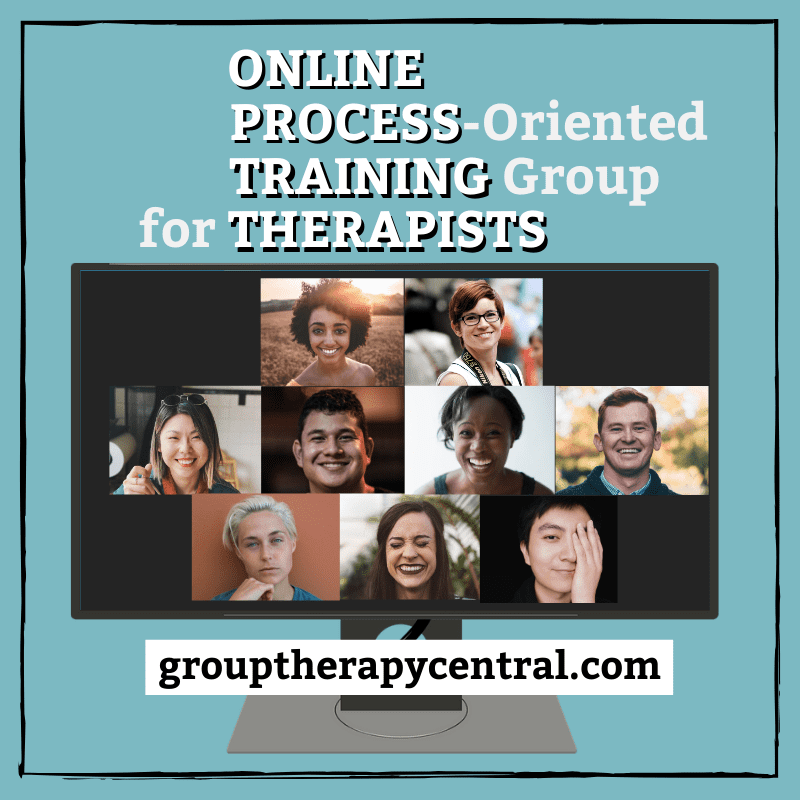 You can learn more about the Online Process-oriented Training Groups for Therapists by
watching this video

and by

reading the description

below.
Description:
Group Members are mental health clinicians that want an ongoing process group experience. We meet virtually twice a month for 90 minutes.
This is a not a therapy group, yet the boundaries /norms of confidentiality are observed and members may bring into the group anything that is meaningful to their experience as a therapist and as a human being.
It is a relational process group in its truest sense. We continually activate, illuminate, and process the here-and-now dynamics of our relationships together. The content of the group is driven by group members wants/needs. Themes surrounding attachment styles, relationship concerns, burnout/compassion fatigue, finances and money management/mindsets, imposter syndrome, and other issues related to being a clinician surface...but that is just the beginning of where this group can go. The group may also decide to create space for consultation and masterminding work as needed. The goal of the group is to immerse ourselves in a process experience while also being able to reflect on this experience in a way that is meaningful to professional development as therapists. This group is similar to an institute experience at an AGPA or affiliate society conference, but it will be ongoing.
The structure of the group is 75 minutes of group processing and then 15 minutes of debrief/didactic.
We intend to meet up in-person once or twice per calendar year for a full day or two of group processing, but that has proven difficult with the current COVID-19 concerns.
Full pay fee: $90/session (You may be able to use professional development funding for this ongoing training group)
An important component of this group is processing feelings and mindsets regarding payment for group therapy services. We work within our group to appropriately attend to each member's personal and professional financial needs and goals.
The group is open to students and professionals that identify as mental health clinicians.
I am currently conducting 20-30 minute Pre-Group Meetings with potential group members to help determine fit for a group that will hopefully start in July 2020. Please CLICK HERE to schedule a Pre-Group Meeting. Also, please feel free to contact me with any questions about the group.
-Nate