Healing Through Connection
---
We offer online individual and group therapy to Minnesota college students that struggle with feelings of low self-worth.
"SHAME is the intensely painful feeling that we are unworthy of love and belonging." -Brene Brown
---
We help Minnesota college students that are feeling unworthy of love and belonging to develop more empathy, validation, and acceptance in their relationship with themselves and their relationships with other people.
These feelings of shame and low self-worth are often at the heart of depression, social anxiety, perfectionism, *disordered eating/body image, **suicidal thoughts, addictions and other mental health concerns. Shame is also often associated with experiences of being marginalized (for reasons including, but not limited to, race and ethnicity, gender, body type/size, sexual orientation, socioeconomic status, age, religion, or mental health status). Getting stuck in toxic shame will usually lead to feeling disconnected from others and from ourselves.
Healing from toxic shame comes through authentically sharing your story with people that you trust while practicing loving yourself (and receiving love from others) during that process. Clients sometimes initially have trouble trusting that they will be able to love themselves and to accept love from others. However, with practice, and with continued positive emotional experiences, you will be able to increase your trust in yourself and your trust in others to receive those things that you need to heal (empathy, compassion, love, validation, acceptance, and a strong sense of worthiness and belonging).
*We only provide adjunct therapy services to students that have an active eating disorder. These students must have established care through a therapist/clinic that specializes in treating eating disorders in order to join one of our online therapy groups or engage in individual treatment focused on shame resilience.
**While we are probably a good fit for individuals struggling with suicidal thoughts (with no plans or intentions to harm themselves), we are NOT an appropriate fit for students with suicidal risk (i.e. suicidal intentions or plans) or studnets with ongoing self-harming behaviors. In fact, online therapy is generally not an appropriate modality for individuals with suicidal risk or self harming behaviors.
---
We use relational, emotion-focused, and cognitivie-behavioral therapy approaches (along with Brene Brown's shame resilience model) to help clients step out of a toxic relationship with themselves and into a strong sense of worthiness, mattering and belonging.
Group therapy is often the treatment of choice for individuals that are struggling with shame, depression, social anxiety, and/or perfectionism. It is also particularly helpful for those with feelings of loneliness/isolation. We conduct online therapy with groups of 7-8 Minnesota college students. These groups are led by 1 or 2 therapists with specialized training in group therapy. Most groups are on-going and long-term in nature as members tend to work for 6-18 months. Group members are ready to "graduate" from group when they accomplish the goals that brought them into group (for example, depression dissipates, or they learn how to develop strong and deep connections with friends and family members). If you are interested in group therapy, please watch our videos on group therapy to learn more about what group therapy is like.
We currently have openings in our Tuesday evening Understanding Self and Others Therapy Group. We will also shortly be starting a process-oriented interpersonal therapy group with an added focus on group meditation and mindful self-compassion.
Nate Page, PhD, is a licensed psychologist in the state of Minnesota and works full time at Student Health and Counseling at Carleton College in Northfield, MN. Nate specializes in treating shame-based concerns as they relate to depression, anxiety, and interpersonal relationships. He also specializes in group therapy for college students and is actively involved in the American Group Psychotherapy Association.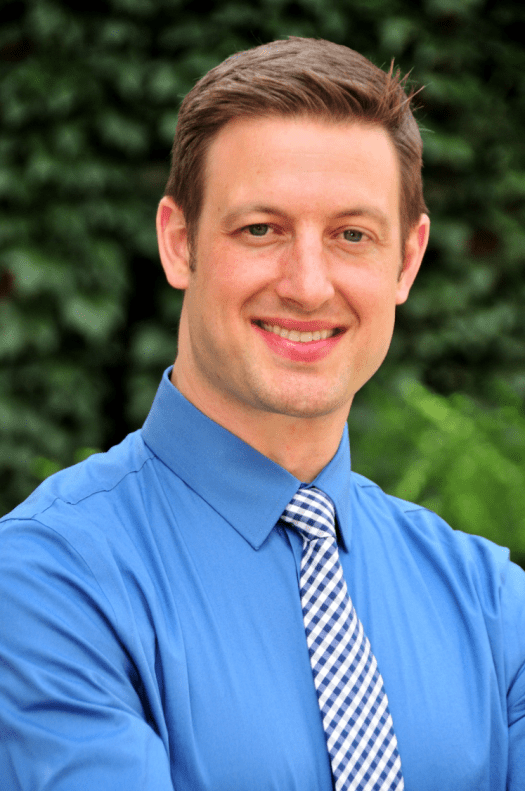 Laurie Page, PhD, is a licensed psychologist in the state of Minnesota and works part time at St. Olaf Counseling Center in Northfield, MN and part time at the Center for Healing and Resilience in downtown Northfield. Laurie specializes in treating anxiety concerns in college students (including panic attacks, generalized anxiety, OCD, phobias, and social anxiety). She also specializes in group therapy for college students.
---
You can schedule a Free 15-minute Consultation to meet with Nate and explore the possibility of working with Nate or Laurie. The goal of this consultation is to get to know you and your concerns enough to help us determine if we should schedule an intake appointment, or if your needs might be better met by a different provider or clinic. We will happily provide you some helpful "next steps" if it seems like our services are not a good match for you.
Please Continue Reading to Learn More About Our Services
How Does Online Therapy Work?
---
Online therapy works in essentially the same way as in-person therapy.
You will need to find a confidential space to sit with your laptop, tablet, or smartphone and then follow a secure link to enter a "virtual waiting room" and wait for your therapist. You will then meet through a secure video-conferencing platform (like Skype) face-to-face with your therapist. The initial appointment is called an 'intake session' and we schedule those for 60-80 minutes. Prior to our initial intake session we will send you some tips on how best to set up your webcamera and also some information how to keep things secure and confidential when engaging in online therapy.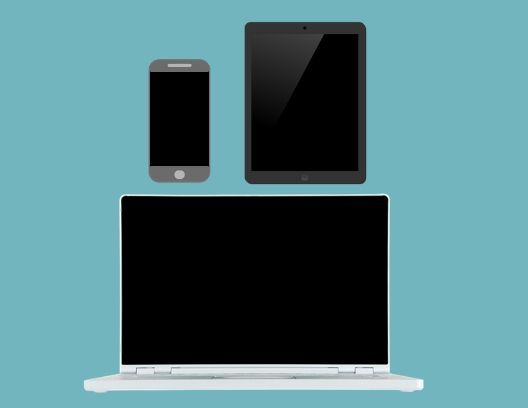 Is Online Therapy as Effective as In-Person Therapy?
---
For many mental health concerns, online therapy appears to be just as good as meeting with a therapist in person. There is some research demonstrating that certain kinds of talk therapy (e.g. CBT) are just as effective virtually through the phone/video as they are for in-person therapy.
Most of the research on the effectiveness of psychotherapy shows that the relationship between the therapist and client is what accounts for the most impact, and you can definitely developed a strong therapuetic relationship in online therapy. In group therapy these positive relationships (among group members and leaders ) is usually refered to as group cohesion is considered the most important therapuetic factor.
There are many online therapy services that offer e-mail and texting therapy services, and the emerging research indicates that this approach may be beneficial for people and can actually help people in different ways than traditional talk therapy approaches. We currently do not offer any email-based or text-based therapy services here at Group Therapy Central, but can easily refer you to some different online therapy providers.
Online therapy would not be a good choice for clients that do not feel like they could connect well through video conferencing. It is also not a good fit for concerns where a client need a more "hand-on" approach. For example, some clients need exposure activities to work through anxiety concerns (e.g. flying, going on elevators). Online therapy is also not appropriate for people with suicidal risk because the therapist is limited in being able to appropriate address their concerns during times of crisis (for example, help them to a hospital).
Pros and Cons of Online Therapy
---
Convenient (no commute, stay in your pajamas if you want)

Accessible during school breaks or study abroad trips (so long as we can comply with all laws and professional ethical standards)

Accessible for those that can't get to a therapy office, or live far away.

Anonymity (no waiting rooms with peers)

Online communication is very comfortable for many people
Some people prefer in-person communication for therapy

Might not be appropriate for certain clinical concerns (e.g. suicidal risk, agoraphobia).

Occassional hassles of poor connection or technical difficulties

Insurance rarely covers online therapy (although that is changing and some states now have legislation regarding reimbursement for teletherapy).
---
Our fees usually increase $5-10 dollars at the beginning of each calendar year.
$220 for a 60-80 minute intake session
$165 for 45-minute sessions
$330/month for four 90-minute sessions ($82.50/session)
Can I Use My Health Insurance?
---
Clients can use their medical insurance to cover our fees. We are considered out-of-network providers, which means that we don't directly bill your insurance company. While some clients do not want to use insurance, some clients elect to seek reimbursement.
If you want to use your insurance for our services, it is important for you to contact your insurance company (prior to the intake session) in order to understand your out-of-network benefits. Simply call the number on the back of your insurance card and ask about your mental health coverage. We've had clients that receive 100% reimbursement and clients that receive 0% reimbursement. We are also seeing more and more people that have an insurance plan that requires them to to meet a high deductible before qualifying for any coverage for mental health services.
It is also important to ask your insurance company if online therapy services are covered in the same way as in-person therapy services.
If you elect to use your insurance, we will provide you a receipt (sometimes called a superbill) with a section that contains something that's called a CPT code and a diagnosis code. Now, one thing about a diagnosis is that becomes part of your permanent medical record when using insurance. Some people feel uncomfortable about having a mental health diagnosis on their file while other people feel totally comfortable. Please feel free to reach out to us if you have more questions regarding the pros and cons of having a diagnosis.
We don't ever want you to get into a situation where you don't know what to expect regarding payment. We discuss these issues in the initial 15-minute free consultation.
If you need any help making sense of this process, or have other questions about our fees, please contact us and let us know! We will gladly assist you.
Flexible Spending Accounts and Health Savings Accounts
---
You can always use your flexible spending account or your health savings account (if you have one).
Do You Offer Any Sliding Scale Rates?
---
Yes. We consider sliding-scale clients on a case-by-case basis for both individual therapy and group therapy services. We currently are able to provide sliding scale rates to 10% of our clients. As our practice grows we plan to offer more lower cost services .
---
We love working with college students, yet in our jobs at college counseling centers we often end up forgoing individual students needs in order to meet the demands of the larger system. Most college counseling centers have session limits, wait lists, and spaced out sessions (sometimes up to three weeks in between sessions) in attempts to meet the high demand for services. Colleges are doing the best they can and their clinicians often do wonderful therapy work, but all to frequently certain students end up not getting the help they need.
We created this online therapy service to help those students that might get "missed" by counseling centers, especially students with feelings of low-self worth that need to develop a strong and sustainable connection with their therapist (and possibly other students in group therapy settings). We are committed to providing the relational-based therapy services that are most appropriate for each client, and to follow that treatment through until the client reaches the goals that brought them into therapy.
We would love to help answer any questions you might have. Please feel free to contact us or schedule a free 15-minute consultation at any point to get your questions answered.